Senior School
Term 4 2018


Well here we are right in the thick of a busy and exciting last term for 2018. Our senior students are already engaged in their learning and applying their new skills learnt throughout the year, reviewing concepts that may require a little more attention. We are preparing our year six students for their transition to secondary school and our year fives towards their final year of primary school. The children are excited and looking forward to being involved in many activities this term, particularly our wonderful Beach Program and graduation festivities. Teachers are beginning to prepare for Christmas activities, the leadership timeline for next year's captains and graduation, while enjoying spending the last few months with our beautiful Year 6s before they embark on their next chapter in life.
English
In English this term the seniors will continue with their discussion writing pieces, where they research and write arguments for and against their chosen issue and supporting examples and evidence.
Students will also interpret and experiment with rhythm and imagery, including figurative language, songs and poetry. We will explore the works of authors such as Dr Seuss, Banjo Patterson and Edward Lear as well as that of slam poet Solli Raphael.
One of our main focuses this term is sentence fluency so students have a further developed understanding of compound and complex sentences and how to use a variety of these in their writing. Sentence fluency also includes the rhythm and flow of the language, the sound of word patterns and the way in which the writing plays to the ear, not just to the eye.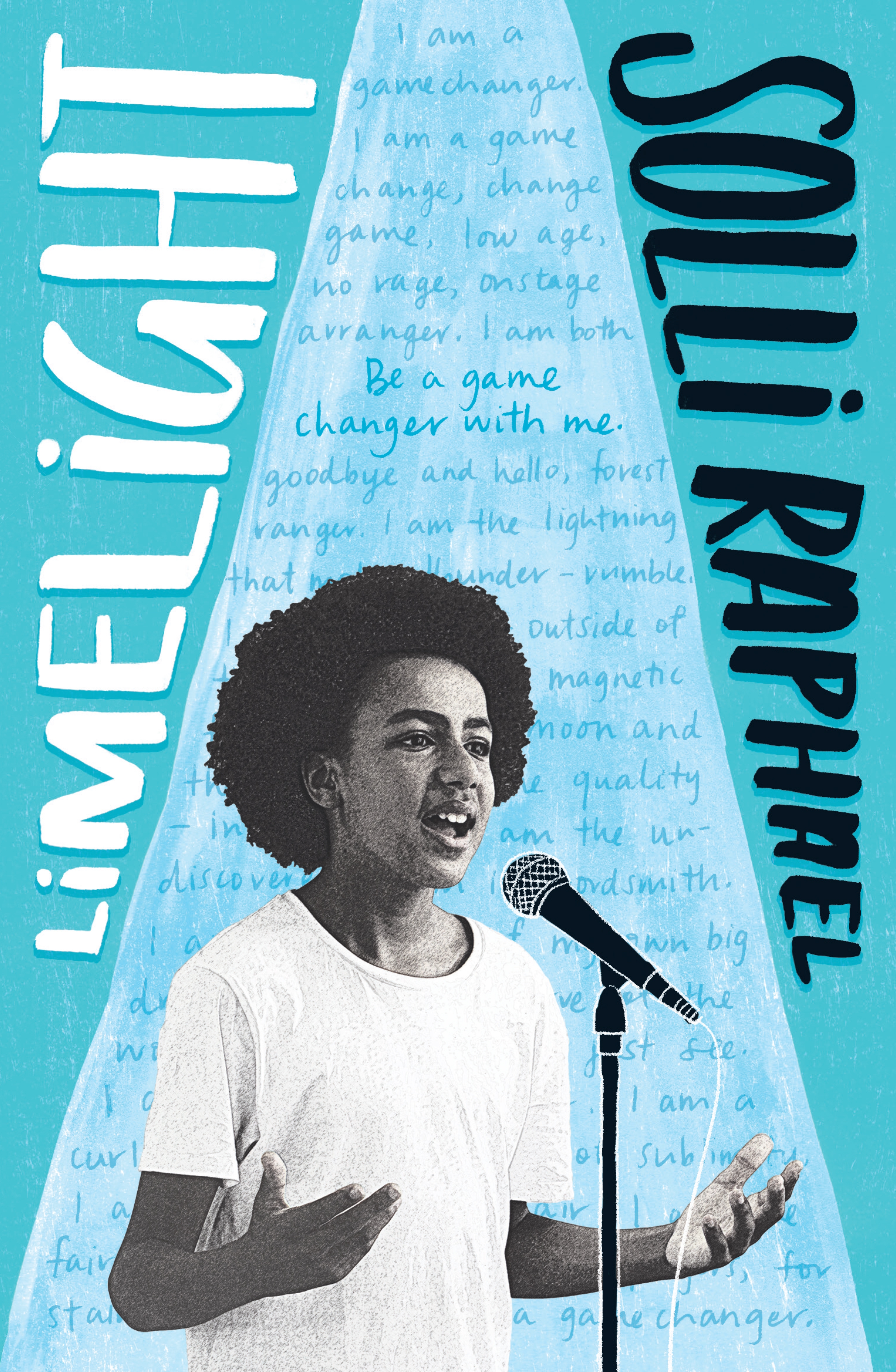 Mathematics
As we enter the final term of 2018, we will revisit the topic of fractions and decimals, as we use our ongoing assessments to work out precisely the particular areas on which our students need to focus. We certainly made some great progress last term and we want to keep that momentum up right to the end of the year!
The usefulness of fractions and decimals will be made clear as we apply our understandings to fun and challenging investigations in Statistics and Probability. As we design experiments and gather data, we will find that our discoveries can be expressed in different forms, such as fractions, decimals and percentages.
In Measurement, we will be diving into the metric system. Did you know that the international system of weights and measures known as the metric system was adopted in France in 1795 and is now used around the world? It is a decimal system of measurement based on 10. Learning about measurement is so important in providing links between the different areas of mathematics. For example, it provides a rich and meaningful context for the use of number skills and spatial concepts. Learning how to convert between different units, such as centimetres to metres, grams to kilograms and millilitres to litres, is so important in everyday activities such as cooking, shopping, building, and constructing.
So, let the countdown to the end of the year begin, seniors are ready and raring to go!!
Topic
Our topic this term is "A Diverse and Connected World", focusing on geography and history. We will complete mapping tasks and explore the difference between continents and countries, oceans and seas as well as other geographical features of our world. We will investigate the geographical, social, cultural and economic diversity that exists on our planet using a variety of resources. We will also explore Australia's connections with other countries and how these connections change people and places. We will be asking the question: "Why do people migrate to Australia" and discussing perspectives, experiences and contributions.

Physical Education
To start the term students will be participating in netball activities. Year 5 and 6 students will be the first students at Kingsley Park to experience bike education. The program will have a class set of bikes that we obtained through the hard work of our KPG and obtaining a grant from Bendigo Bank. Over 4 weeks students will have 2 instructors from Ride to School, who will help the students to learn safe riding practices both on the footpath and the roads. Students will also learn important skills including how to correctly fit a helmet and set up a bike correctly. This topic will run for a total of 6 weeks with students participating in a ride around the footpaths in the community in the final week. Students will finish with minor game activities.
Our senior Beach Program is a fun yet educational program, skilling children on the safety requirements needed when around water and at the beach.
Wellbeing
This term the topic for Respectful Relationships is Topic 4: Problem Solving. This is a very important and empowering skill for children to have as they navigate the issues of senior school, especially those involving social groups and learning challenges. We also have a safety focus during Children's Week in Week 3. This will include children participating in our annual Day for Daniel Walk on Friday 26th October, a safety talk from Senior Constable Deneen Ritchie and lessons from the Daniel Morcombe Child Safety Curriculum around keeping safe. The main focus is the 3 Rs: Recognise, React and Report.



Term 3 2018
Welcome back to another exciting and busy term of learning. We look forward to our whole school production which will be performed in Week 3. Please feel free to ask your child's classroom teacher if you have any questions about this term.
English
In reading this term we will be exploring a number of comprehension strategies including;
Synthesising: Students combine what they already know with information from texts to create new understandings.
Analysing: Students look at the tools author's use to catch and hold a reader's attention and explain why these tools are effective or ineffective.
Critiquing: Students evaluate texts to decide if they have been written effectively and begin to explore how their opinions and views affect how they interpret a text.
Making Connections: Students explore the text to text, text to self and text to world connections they can make with both fiction and non-fiction texts.
Inferring: Students make a judgement about an author's opinion based on the way they have written a text.
This term we will be continuing with our reading of 'Holes'. Our reading comprehension strategies are closely linked to our area of focus in writing. This is so that we can use the texts that we have explored during reading time to help us improve our own writing. This term in writing we will be exploring procedures, narratives and discussions. The students will be planning, writing and publishing their own 'Choose Your Own Adventure' stories and this will also link to our Digital Technologies inquiry unit. They will then have the opportunity to enter these in a school writing competition. If you have any old 'Choose Your Own Adventure' books at home, we would love to borrow them. We will also be working on making our writing interesting by developing our ideas and writing voice, the ways we organise our texts, word choice and the use of different types of sentences.
Our speaking and listening focus this term will be Reader's Theatre performances (these allow students to focus on developing their fluency and expression) and debating.
All students in Years 5 and 6 are registered for the Premier's Reading Challenge. They are given opportunities to register books that they have read while at school but if they would like to do this at home also, please encourage them to ask their classroom teacher for their username and password.
Please continue to encourage your children to read daily for a minimum of 20 minutes. You can also support their writing development by exploring the language of the text types that they are writing at school.
Procedures: explore recipe books, instructions for games or flat pack furniture to build their knowledge of verbs.
Narratives: Explore and discuss the interesting words, phrases, punctuation and sentence structures they see in books.
Discussions: Look at opinion pieces in the paper or print ads to explore the language they use to persuade.

Mathematics
This term in Number, we will be investigating, among other things, the fascinating world of fractions. Fractions are numbers that aren't whole, but are a part of something bigger. Fractions have two numbers, a numerator (on the top) and a denominator (on the bottom). Did you know that fractions are so common, you already use them in your everyday life? For example, they are used in working out a discount when going shopping, when reading a recipe to make that delicious chocolate cake, and even in telling the time! In Measurement and Geometry, we will be looking at things from different perspectives as we explore geometric transformations. Believe it or not, you see geometric transformations every minute of every day! Whenever you walk around an object, you see a rotation. When you see an image of an object, it is a projection. When you move an object, you see a translation. When you look in a mirror, you see a reflection. Of course, there will be many more mathematical surprises this term, and I'm sure we'll all be shouting "Count me in!!"

Digital Technology
An exciting term involving a coding incursion by Brick 4 Kidz. They will be presenting the Mastery Minds Program, using the latest EV3 Mindstorms technology students build, code and test their solutions based on real-life problems mastering the 21st Century Skills critical for future success. Their endless list of builds is sure to provide the complete fundamental components of robotics at best! Students will also be creating their own 'Choose Your Own Adventure' book by designing, modifying and following simple algorithms represented diagrammatically, involving sequences of steps, branching, and iteration.
Social and Emotional Learning
As we move into the last semester of the year the students will be covering Topics 3 and 4 from the Respectful Relationships, Rights and Resilience (RRRR) Curriculum. In term 3 students will be focusing on Positive Coping. A major learning skill for the students is to recognise positive and negative self talk and the impact both can have on their mindset. Students will also learn different types of coping styles and strategies and set up their own coping profile which will identify how they cope best with challenges. Moving forward to term 4, Problem Solving will be explicitly taught. Both topics are particularly great for the year 6s heading to secondary school and the year 5s moving into their final senior year of primary school.
In addition to this learning students will also be involved in programs to ensure they are being kept safe online and in their environment. Students will move through 8 modules of digital elearning to earn a licence in digital learning, which focuses on cyber safety as well as learning and navigating the internet safely online. This program will be delivered online and has been designed by the Alannah and Madeline Foundation, leaders in child safety awareness. Towards the end of the term students will also be involved in Life Ed. The topic is called 'Decisions' and the themes are related to harm minimisation.
Term 2 2018
Welcome to term two, we are looking forward to another eventful term of learning. It is wonderful when parents have conversations regarding what their child is learning so we like to keep you updated. Please feel free to ask your child's classroom teacher if you have any question about the curriculum. Here are some of the things we will be exploring throughout the term.
English
This term our class novel will be 'Holes' by Louis Sachar. Holes is the story of Stanley Yelnats, who is wrongly convicted of stealing a pair of sneakers and sent to Camp Green Lake. The boys at the camp spend their days digging holes under the watchful eye of a warden with an ulterior motive. Once again, our focus words for our vocabulary work will be drawn from our class novel. Our author study work this term will focus on two fantastic Australian authors: Allan Baillie and Libby Gleeson. The comprehension strategies that we will be working on this term are: searching for and using information, summarising, inferring, synthesising, visualising and monitoring and clarifying words in context. We will continue to look at expositions and narratives in the lead up to NAPLAN and will then explore information reports and discussions. We will again complete Big Writes and Cold Writes to demonstrate our understanding of these text types. Our speaking and listening focus will be preparing and delivering formal presentations about topics related to our inquiry unit. As part of our focus on searching for and using information, the students will be learning how to take effective notes when researching, and this will help them when they are preparing their presentations.
Mathematics
We are all looking forward to yet another challenging and enjoyable term in Mathematics. Our workshops are soon to re-commence, and students are excited about working with a variety of teachers, as well as students of other classes. This term students will focus on the four mathematical operations; addition, subtraction, division and multiplication. These operations are crucial to so many areas of Maths. No matter what calculation you are trying to perform, using one or more of these four operations will help you to work it out! Students will aim to become more confident in their 'mental' maths and their ability to add and subtract increasingly large numbers 'mentally'. The importance of learning our times tables can't be underestimated, and students will continue to practise and develop their tables knowledge this term. The times tables support a wide range of mathematical strategies that are used when working with area and perimeter, fractions, decimals, percentages and measurement (including time).
Students will be given the opportunity to learn through a variety of activities including games and interactive software. Our dedicated problem solving lessons will be aimed at mathematical thinking, flexibility and creativity. We will also be investigating area and perimeter in more depth. In everyday life, area and perimeter are used constantly – for example, for describing the size of a house by talking about its floor area, or for working out how much wire is needed to fence off a field. Students will have the opportunity to link outside life experiences with classroom practice, which always brings about the highest quality learning.
Down with Democracy
This term in the Senior School we are introducing students to the key values and history of Australia's liberal democratic system of government and the key institutions of Australia's democratic government, including state/territory and federal parliaments, and the court system.
Students will learn about representative democracy and voting processes in Australia. This will be supported by a visit from the Victorian Electoral Commission. Students will learn the process and importance of voting, taking part in a mock election. Students will investigate the role of groups in our community and examine the rights and responsibilities of Australian citizens. We are also looking forward to a visit from Chris Crewther MP who is a Federal Member for Dunkley. From his visit students will have the opportunity to ask questions and have an authentic discussion to gain a better understanding of the roles and responsibilities of electors and representatives in Australia's democracy.
Year Six students will also participate in a tour of Victorian Parliament House, Old Melbourne Gaol, Treasury Building and do a variety of activities during their City Camp experience relevant to this topic. Year 5 students will take part in online learning and research of these places with the year 6 students reporting back on their real life experiences of visiting the venues.
Social and Emotional Learning
This term students are focusing on Topic 2 of the Respectful Relationships Curriculum 'Personal Strengths'. Through various interactive and engaging lessons student's outcomes will cover the following key areas;
- describing the influence that personal qualities and strengths have on achieving success,
- identify and describing personal attributes important in developing resilience,
- recognising the influence of emotions on behaviours,
- discussing factors that influence how people interact,
- examine how community wellbeing is supported by celebrating diversity and
- connecting to the natural and built environment.
Research in the field of positive psychology emphasises the importance of identifying and using individual strengths. Social and emotional learning programs that use strength-based approaches promote student wellbeing, positive behaviour and academic achievement. In addition students will also be exposed to various Program Achieve lessons that cover our Five 'You Can Do It' Keys for Success.
Senior School Sport
Senior School students will participate in AFL activities. Students will be working in groups to practice specific skills. At the end of the unit students will participate in a modified game to put their skills into practice. Athletics activities will also be introduced in preparation for the Athletics Carnival to be conducted in Term 3. At the end of term 2 there will be a short unit on modified volleyball. Students will practice game awareness during warm up and concluding activities.
The Annual House Cross Country was conducted at Robinson Park Reserve with fantastic weather and awesome participation by all students. Our House Captains and School Captains were instrumental in leading the day and ensuring all students across levels 3 to 6 were able to participate successfully and have lots of fun. The look forward to working with our Prep and Junior students later in the year for their cross country event. Cole House were the eventual overall winners and celebrated with their victory chant. All children were then refreshed with an icy-pole when they returned to school.

This term in Music, year five and six students are putting their musical theory skills into practice and creating their own compositions. These compositions are being rehearsed in small groups, and will be performed in front of the grade. Students are also continuing to develop their ukelele skills, learning chords and strumming patterns, and playing simple songs. Later in the term we will begin experimenting with voice, singing in parts, and learning basic beat boxing skills. This term also takes us into preparation for whole school production, which will be in Week 3 of Term 3.
Term 1 2018
Welcome back to Term 1, 2018 we are looking forward to a busy, engaging and productive term. We are excited about the program that we have designed. Here is an outline of what we will be covering for first term.

This term our class novel will be 'Rules' by Cynthia Lord. It is a story about a young girl with a brother who has autism, over her summer break, she meets some interesting new people and learns valuable lessons about acceptance. Our focus words for our vocabulary work will be drawn from our class novel. We will be exploring Graeme Base, Colin Thompson and Malala Yousafzai as part of our author study work. We will be working on comprehension strategies such as predicting, making connections and summarising, using a variety of texts. We will also be discussing 'good fit' books and how to identify them. Students will be focusing on writing expositions and narratives and we will be introducing the Six Traits of Writing. Along with VCOP, they will be using these to improve the quality of their writing and to set personal learning goals. Students will complete Big Writes and one Cold Write this term. We will also explore figurative language as a tool for improving writing. Our speaking and listening focus will be on respectful conversations and accountable talk.
We are all looking forward to a challenging and enjoyable term in Mathematics. Our workshops are soon to
begin, and students are excited about working with a variety of teachers, as well as students of other classes. Students will be reviewing and increasing their understandings of place value. This is so important in knowing the meaning of numbers, ordering numbers and using the four operations. In fact, place value is the basis of our whole number system! Students will be given the opportunity to learn through a variety of activities including games and interactive software. Our dedicated problem solving lessons will be aimed at mathematical thinking, flexibility and creativity. We will also be investigating the fascinating world of angles in Geometry. Angles can be seen all around us; in designs, in furniture, in technology and even in athletics! Students will gain skills in recognising the variety of angles and using tools to measure them. Finally, they say that "Time flies when you're having fun". We will be putting this to the test as students discover the relationship between 12 and 24 hour time, and apply their knowledge to the calculation of time intervals in real world situations.
Social and Emotional Learning in the Senior Module this term will include teaching lessons from the Resilience, Rights and Respectful Relationships Curriculum and the You Can Do It Program. Our focus for term one is on Emotional Literacy. Students will be exposed to resources that explore links between their emotions and behaviour. They will explicitly be taught skills that will enable them to identify emotions in themselves and others and how to deal with these in varying situations. A major focus on wellbeing this term will be participation in the National Day Against Bullying and Violence where lessons on cyberbullying and bullying will be planned for students. Participation in Harmony Day will also build the capacity of students to embrace diversity and accept differences in all members of our community.
We have been lucky to have Ali Tuai from the National Rugby League present to our students on Respect, Belonging and Nutrition. Ali's presentation will include key messages such as working together to achieve goals, the importance of community connections, respectful relationships and the value of good nutrition and looking after your mental and physical health.
Term 4 2017
Term four will be an engaging and exciting term for us all. Teachers will be organising the Year Six students for their Graduation and guiding them through the transition process to Secondary School. All years will be involved in a transition process this term. Year 6s will have a visit from the Mt Erin Year 7 students to assist them with questions about next year and also a visit from Frankston City Council Youth Services. The Year 5 students will spend the last part of the term rotating through different classes and teachers with the current Year 4s in preparation for their 2018 Year 6 experience.
In English, students will be focusing on writing a variety of texts including procedural, description, narrative as well as composing poetry. Students will complete two Big Writes and one Cold Write on these text types. We will continue to read 'The Lemonade Wars' by Jacqueline Davies and explore characters, relationships and learn new vocabulary, which they will be challenged to use in their own writing. Students will also continue to build their knowledge of comprehension strategies and have the opportunity to apply them to a variety of texts. We will continue our author studies with students exploring wonderful authors such as Shaun Tan and Mark Wilson. We are extremely excited about our Mark Wilson visit on Thursday 9th November which will coincide with Remembrance Day. Mark Wilson is a renowned author who writes beautifully about Australia's involvement in global conflicts such as WWI, WWII, Kokoda, Vietnam and Afghanistan. He is also a remarkable illustrator and environmentalist and has created picture story books about dolphins and whales. As part of his visit he will demonstrate these skills with the students and teach them sketching techniques.
http://www.marklwilson.com.au/
This term in Mathematics the students will take part of our Senior Workshops where they will continue to develop their understanding of fractions and percentages. In classes they will be consolidating their understanding in various areas of mathematics studied throughout the year. Some of the other key focus areas for this term will be problem solving, geometry and statistics and probability. Students will use their technology to support the explanation of mathematical concepts such as Explain Everything and Book Creator to show their understanding and ability to navigate challenges when solving problems.
For our integrated unit the Senior School will be focused on 'Health: Looking After Ourselves and Others'. Within this topic students will be investigating community resources and strategies to seek help about health, safety and wellbeing. Kids Helpline are conducting a virtual classroom session on 'balancing life and technology' which will enable students to explore ways to manage use of their technology. As part of their personal development they will also look at how failures can lead to successes and explore some well-known identities that have overcome adversity to succeed. As part of Respectful Relationships students will recognise how media and important people in the community influence personal attitudes, beliefs, decisions and behaviours. Students will explore different scenarios that involve making choices in situations that could contain peer pressure. During Week 3 students will be exposed to lessons from the Daniel Morcombe Curriculum and partake in activities around their safety, particularly situational awareness and making good choices. The end of the term will combine the Mount Martha Beach Program with curriculum around water safety.
https://kidshelpline.com.au/grownups/news-research/teacher-resources/kids-helpline@school/topics.php
http://www.danielmorcombe.com.au/dm-child-safety-curriculum.html
Students look forward to collaborating with one another using their Google Doc apps especially when exploring and completing their project on our integrated unit of 'Health'. They will continue to use their iPads to support their learning and showcase their understanding.
The Senior Teachers are looking forward to working with the children in a very busy but rewarding Term 4, to end a fantastic 2017. Senior Staff are always available if you require additional support of information regarding your child's learning.